Happy Summer Riverview Residents
Well, it's now August and a good time for some house/garage cleaning. Time for all those items that you have been hanging onto to find a new home.
To help you with finding new homes for those items, the Riverview Community Association has organized a
Community Garage Sale
Saturday, August 21, between 10:00 – 4:00
All you need to do is set up your items for sale on your driveway, tag each item with a price (be reasonable) and wait for the crowd. You may find that garage sales are as much a social event as they are a sales event so be prepared for visiting with neighbours.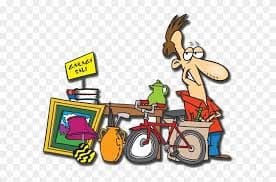 Let the house/garage cleaning begin!