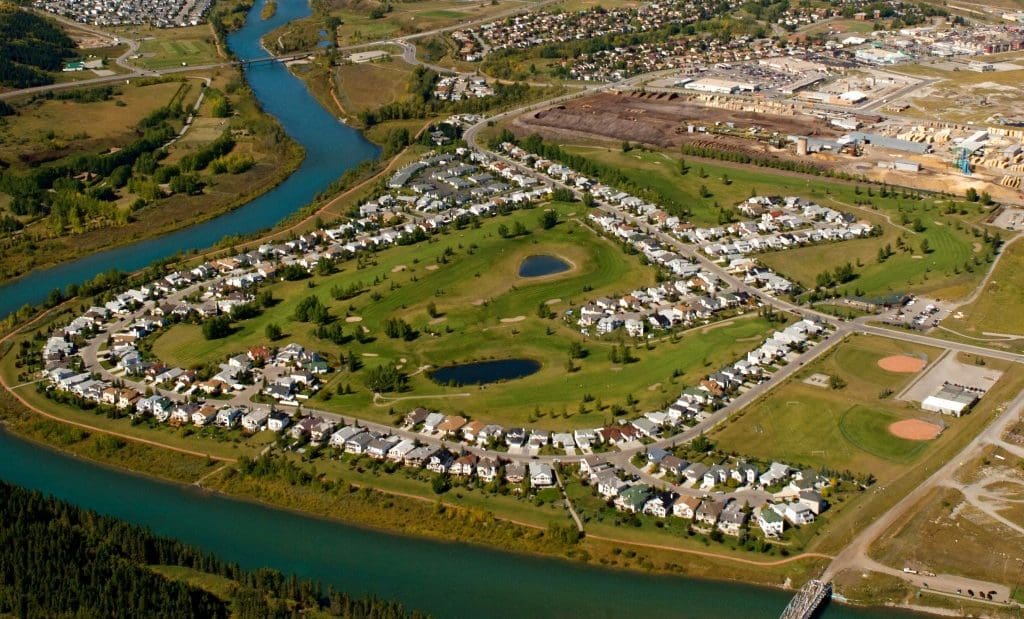 photo credit: Cochrane Golf Club
Gem of a Community
Bounded by nature, our community took root in the early 1990s around a vision of health and recreation. The beautiful Bow River meanders past our doorsteps to the south. The undulating greens of the Cochrane Golf Club extend beyond our backyards, connecting us while giving us space to breathe. Within walking distance to Cochrane's blossoming shopping district, and a 15–20 minute drive from Calgary, Riverview provides residents the opportunity to leave the hustle and bustle of urban life behind. We are invested in this gem of a community. It is our home.
MISSION STATEMENT
The Riverview Community Association (RCA) strives to maintain, enhance and uphold the quality of life in the Community of Riverview, on issues and events important to the RCA membership. Community events, socials, family activities, and community clean-ups, are focus activities. Advocacy and representation of the Riverview community to other groups within the Town of Cochrane is a key initiative. Additionally, the RCA will provide a platform to support law enforcement and wildlife security in our neighbourhood. The RCA will also provide clear, accessible, and timely communication to keep all members well informed.
VISION  
Within the Community of Riverview to:
Communicate
Collaborate and
Organize
VALUES  
The RCA:
Recognizes and respects that members volunteer their time and skills without expectation of praise, acclaim, or compensation
Members are open, accountable, and inclusive
Respects, supports, and promotes the members of our community
Strives to understand the impact of any external forces acting on the community, such as land development and infrastructure changes
Your 2021 – 2022
Riverview Community Association
Board of Directors
The Annual General Meeting takes place every November.  An email will be sent to all members with details on the date and location once they are confirmed.